An encounter with a security guard in CVS has apparently left Joe Jonas questioning himself.
In a TikTok video that appeared to be posted from the drugstore on Wednesday, the singer shared that he'd "just walked into a CVS" and that the guard had not exactly praised him.
"The security guy goes, 'Oh! Joe Jonas?'" the pop star relayed in the clip. "And I said, 'Hey man, what's going on?' and I shook his hand, and he goes, 'Man, you look crazy in person.'"
Sporting a bewildered look on his face, Jonas then jokingly questioned: "Is that a compliment?"
Fans of the Jonas Brothers bandmate rushed to the comments section of the video to dish out their thoughts on why the worker might have uttered those ambiguous words.
"ITS PROBABLY CRAZY SEEING SOMEONE SO FAMOUS IN REAL LIFE HE WAS JUST SHOCKED," one person wrote.
Another chimed in that the security guard was probably "star struck."
"To be fair I wouldn't have gotten any words out so he did better than most," one fan quipped.
Last month, the "This is Me" singer and his ex Sophie Turner reached a temporary child custody agreement amid their divorce. News of Jonas and the "Game of Thrones" star's rocky split first broke in early September.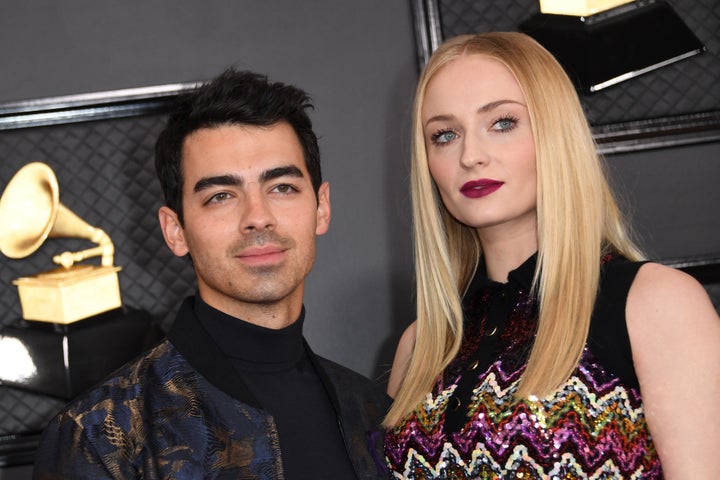 Jonas tied the knot with Turner in 2019, and the pair share two young daughters, Willa and Delphine.
"After a productive and successful mediation, we have agreed that the children will spend time equally in loving homes in both the U.S. and the UK. We look forward to being great co-parents," the former couple said in a joint statement shared with Billboard.