CNN
 — 

Grant Stoner said that he has loved playing video games his entire life, and that his earliest memory is of playing Super Nintendo in his parents' bedroom at roughly 3 years old.
"Gaming, for me, has always been a social activity," Stoner, a Pittsburgh native who has spinal muscular atrophy type 2, a neuromuscular disorder, told CNN. "Because I've never really, physically, been able to participate in schoolyard events or sporting events or what have you, so I would bond with family and classmates through gaming."
For people with disabilities, Stoner said gaming has served as a lifeline for forming friendships and community. But for years, he adds, the technology underpinning the gaming sector has been notoriously not inclusive.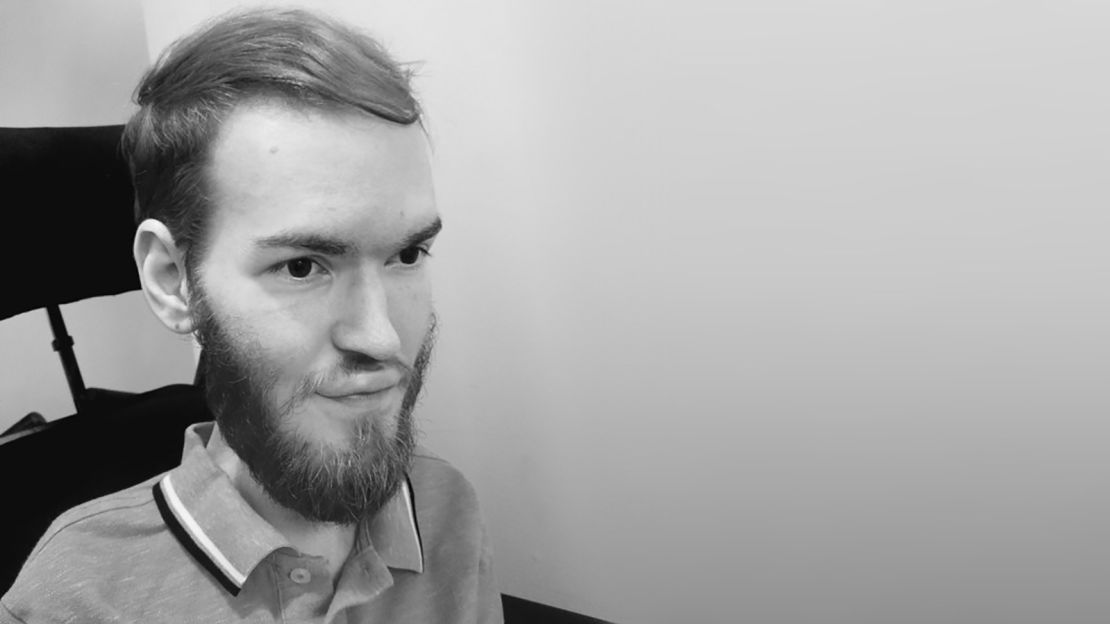 "Disabled people would have to be very innovative, and either design or create their own adaptive setups with like, different maybe 3D-printed objects or in my case, a Popsicle stick," Stoner told CNN. He said his brother used to attach a Popsicle stick to the trigger of one of his gaming controllers to find a way for Stoner to keep playing even when he lost strength in his fingers.
Stoner's struggles are all too familiar for Paul Amadeus Lane, who told CNN he learned how to play games using his chin, lips and cheeks to push buttons on a controller after an accident left him quadriplegic and without finger mobility some 30 years ago.
Lane also recalls how his social circle changed after his accident, and isolation crept in after he could no longer do things like play basketball or go for a drive.
"Gaming can help with those social barriers out there, especially with social isolation," Lane told CNN. "And put us in an environment where we can have some enjoyment without being judged because of our disability."
Lane said he remembers getting a call back in 2021 to help advise Sony with a "secret project," and was overjoyed to find out the tech giant's gaming arm was quietly working on creating a controller specifically for people with disabilities. Sony Interactive Entertainment is the maker of the wildly popular PlayStation consoles and a lineup of fan-favorite PlayStation games. Microsoft's Xbox gaming unit released an Adaptive Controller for Xbox back in 2018 to much celebration from the disability community, but people with disabilities still found wide gaps trying to play games on PlayStation or Nintendo consoles.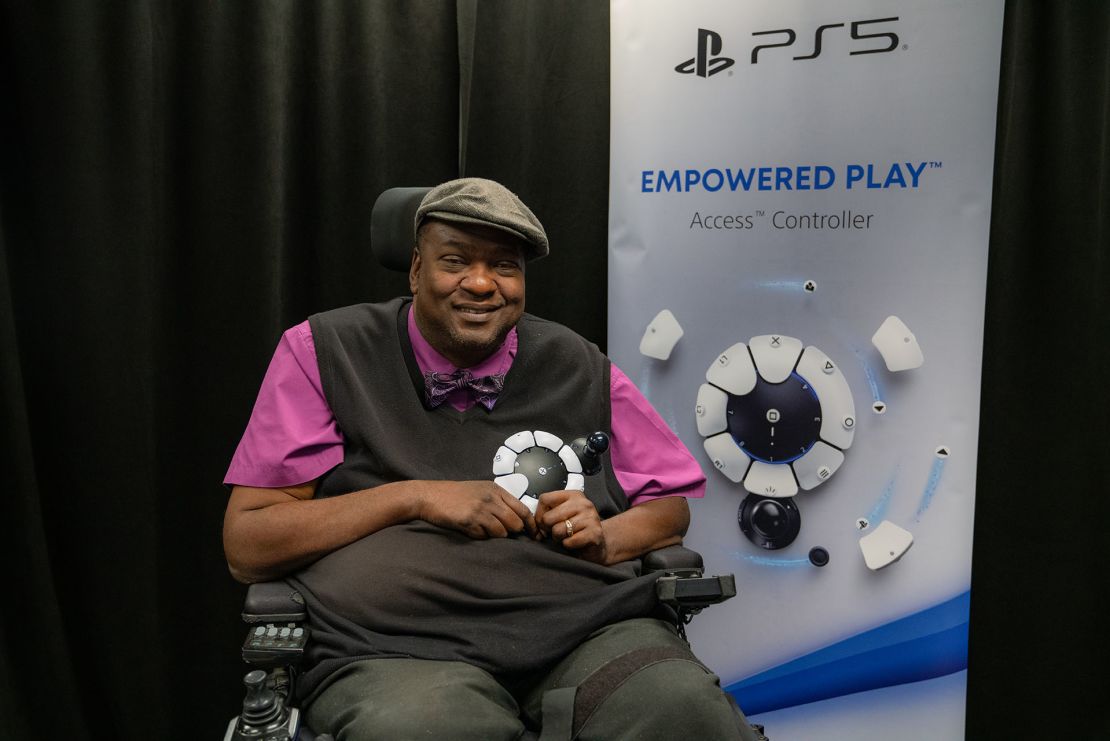 "I was really, really happy, because I didn't think Sony would ever tackle something like this," Lane told CNN.
After years of tinkering and consulting with gamers who have disabilities like Lane, Sony Interactive Entertainment unveiled a first look at its Access controller for gamers with disabilities earlier this month. The Access controller is now available for pre-order and will be released on December 6, with a price tag of $89.99.
The controller can be endlessly customized to meet the diverse needs of players with disabilities and Sony has the goal of helping these gamers play more comfortably for longer. The circular device can be configured with swappable button and stick caps to suit a range of mobility needs.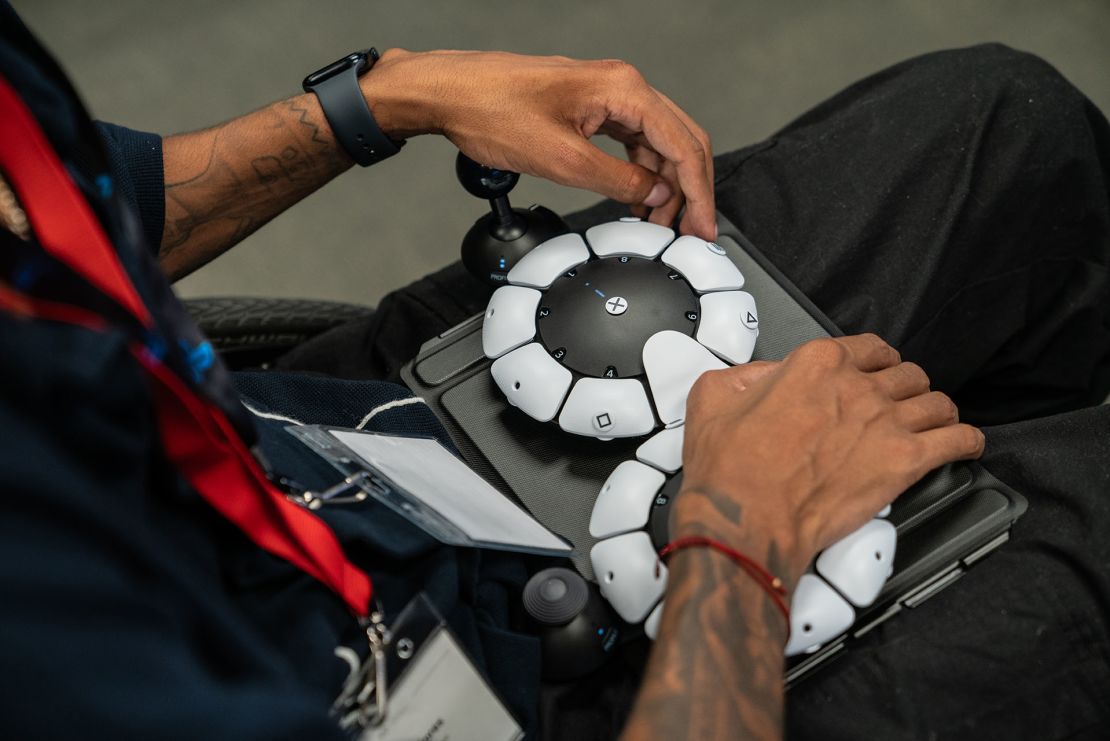 In a Q&A posted on Sony's PlayStation company blog, Alvin Daniel, the senior technical program manager for the Access controller, said the development team quickly learned that "no two people experience disability in exactly the same way."
Daniel said his team tapped the help of players and accessibility experts to build a controller that could be as inclusive as possible. With the help of players and accessibility experts, Daniel wrote, "we did a really deep dive to try to understand what it was we wanted to help solve. And this came down to a very interesting insight: instead of looking at conditions, or impediments, instead, look at the controller."
"Look at the standard controller as it exists today. And ask yourself the question, 'What prevents someone from effectively interacting with a standard controller?'" he added.
The result is a Sony-designed device that gamers can tailor to meet their individual needs, that gamers don't have to hold in order to use and features buttons that are much easier to press. Lane, who is among the group of gamers who has been able to try out the unreleased controller, said he was especially excited for how it gave him the ability to play racing games again for the first time since his accident.
"I wasn't able to play racing games because of just the dexterity that you needed with your hands and just how fast things are moving," Lane said. "And then when I was able to try out Gran Turismo, I was like, I can game and play racing games again!"
"I haven't driven in over 30 years," he added. "It takes me back to when I was driving."
Stoner said he's excited about the PlayStation Access controller, and especially encouraged that the price point is relatively low compared to other options on the market. And while he's been heartened to see an industry-wide push toward inclusive innovation in gaming, he emphasized that there is still work to do.
"The industry needs to understand that the Xbox controller, the PlayStation controller, while they're great and while they're very beneficial, they cannot help everyone," he said. "This is not a perfect solution."
"We need to keep innovating around games – the software aspect and the hardware aspect – because nothing that we have currently is fully accessible to every disabled person," he added. "I don't know if it'll ever happen, just because of how individualistic the disabled experience is, but currently, there's always more work to be done and the industry needs to remember that."