Will Smith says he's happier than ever — despite calling his marriage to Jada Pinkett Smith "sloppy."
The "Bad Boys" star described it as such after joining Pinkett Smith onstage at the Enoch Pratt Free Library on Wednesday in Baltimore, Maryland, to promote her memoir "Worthy." Their public ups and downs feature heavily in the new book and recently spurred rampant rumors about their relationship status.
"I just really wanted to come out and just be here and hold it down for you the way you have … for me," said Smith, per The Baltimore Sun. "We have had a very, very long and tumultuous [relationship]. We call it 'brutiful.' It was brutal and beautiful at the same time."
His comments came after weeks of virulent headlines regarding Pinkett Smith's book, in which she called late rapper and friend Tupac Shakur her "soulmate," claimed she believed Smith's Oscars slap was "a skit" — and announced she's been separated from Smith since 2016.
Smith told the audience rumors of a divorce utterly blindsided him, as he purportedly spent the last three weeks with his phone turned off while assisting a biodiversity project in Papua New Guinea. Only after he regained service did he feel the need to clarify.
"Our union is a sloppy experiment in unconditional love," Smith told the crowd. "Jada is the best friend I have ever had on this planet, and I am going to show up for her and support her for the rest of my life."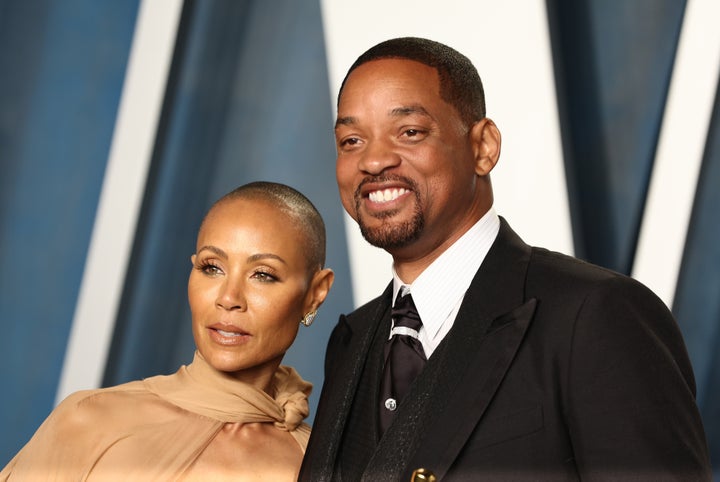 The evening was a true family affair with their children, Jaden Smith and Willow Smith, along with Jada's mother, Adrienne Banfield-Norris, in attendance. The "King Richard" star publicly praised Pinkett Smith for developing a bond with his ex-wife Sheree Zampino, with whom he shares a son, before crediting his success to "Jada's sacrifices."
"We got together when we were in our 20s," the Philly rapper said. "I had huge dreams of what I wanted to do in the world and in my life, and I was on fire with vision. And as I stand here before you today, I am happier than I've ever been in my entire life."
Smith reportedly went on to cherish "all of the awards, all of the money" and his family and said he "achieved every single thing" he ever dreamt of. Pinkett Smith reiterated her comments from last week onstage — that she and Smith are "working very hard" on their "partnership."
"Will and me are good," Jada said. "All the people who don't understand and got something to say are just going to have to fall in line. The truth of the matter is I'm not leaving Will's side, and he's not going to leave mine."
She continued, "We've been on a powerful quest. And I'm happier than I've ever been."
"Worthy" hit shelves and digital bookstores Tuesday.