A Florida man killed his wife after she was dismissive of his plans to participate in a house-flipping reality TV show that he believed would save them from the money pit their home had become, prosecutors said.
The murder trial of David Tronnes, 55, began this week in Orlando with opening statements from prosecutors; defense attorneys chose to defer their statement until later in the trial. Tronnes has pleaded not guilty to first-degree murder in the 2018 death of his wife, 39-year-old Shanti Cooper-Tronnes, whom he'd been married to for about a year.
According to prosecutors, Tronnes initially told investigators that his wife had "passed out" and fallen in the bathtub on April 24, 2018 — one week after she walked out of a meeting with a contractor who worked for the reality show "Zombie House Flipping," a "lifeline" Tronnes was counting on to save the home, prosecutor Michael Smith said.
First responders questioned Tronnes' account from the start, Smith said, saying that they immediately saw that Cooper-Tronnes had been the victim of a "violent attack" and had multiple injuries, including "a huge wound" on her face and "bruising around her neck." A medical examiner determined she had died from blunt force trauma to her head and strangulation.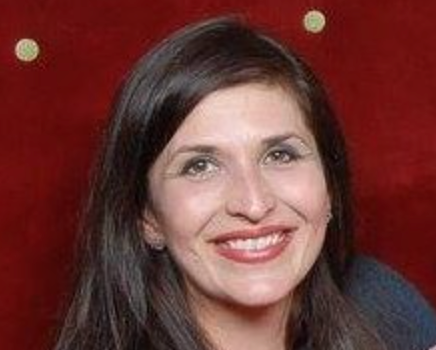 Tronnes paid $600,000 in cash for the 4,000-square-foot house with a pool and garage apartment in the picturesque Orlando neighborhood of Delaney Park, but refused to add Cooper-Tronnes's name to the deed, prosecutors said.
Soon after Tronnes purchased the house, the "real meat of the renovation — or ultimately destruction — of the home took place," Smith said.
"This house became more than just a project to David Tronnes. It was his life," Ryan Vescio, who led the investigation into Cooper-Tronnes' death, told "48 Hours." Tronnes was "obsessed" with the renovation, but Cooper-Tronnes was financing it, Vescio said, sinking nearly $250,000 of her own money into the project.
Tronnes believed that if the house were on "Zombie House Flipping," its value would increase by tens of thousands of dollars, said Smith, adding that this idea "came with a catch" — the couple's full participation. Because Cooper-Tronnes was not "in on it," according to prosecutors, her husband killed her.
Cooper-Tronnes, who shared custody of her 8-year-old son with her ex-husband, was the "sole breadwinner" of the household, working as a financial and accounting consultant while Tronnes did not have a job, Smith said. And because of the renovations, she lived and worked in the garage apartment, where she shared a bunk bed with her son. Investigators said Tronnes lived in another part of the house with the couple's dogs, whom he claimed to be walking and taking to the park at the time authorities said Cooper-Tronnes was killed.
"They took away all the interior dividing walls and basically what was left was a two-story shell," Keith Ori, the "Zombie House Flipping" contractor, told "48 Hours."
Tronnes was living a lie, authorities said, misrepresenting his finances and lifestyle.
In police interviews, WFTV reported, Cooper-Tronnes' stepfather said Tronnes lied about being a multimillionaire. "He always claimed he had millions, but Shanti bought everything."
Before and throughout their marriage, authorities said, Tronnes frequented a gay spa — including the day after his March 22, 2017, wedding and less than two weeks before his wife was killed, according to WFTV. The couple met online when Tronnes lived in Minnesota, and he eventually moved to Florida to be with Cooper-Tronnes, authorities said.
Tronnes was initially found incompetent to stand trial "due to ongoing manifestations of the diagnosis of schizophrenia," his defense attorney said, based on evaluations by two psychiatrists. In May 2022, however, a judge ruled that he was competent following treatment at a state hospital, and moved forward with a trial.