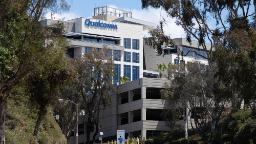 New York
CNN
 — 

Qualcomm, one of the largest microchip manufacturers globally, is scaling back its workforce.
The San Diego, California-based company will be laying off about 1258 roles in California, according to a filing with the California Employment Development Department. Impacted employees include those based out of San Diego and Santa Clara in multiple roles, from engineers to legal counsel to human resources, with job reductions coming around December 13th.
The layoff news comes about a month after the company announced a deal with Apple to provide 5G chips through at least 2026. Qualcomm is also the chip supplier for the newly announced Meta Quest 3.
But in an August call with analysts, Chief Financial Officer Akash Palkhiwala warned that the company would be taking proactive measures to cut costs as the company faces shrinking revenue.
"Given our commitment to operating discipline, we will proactively implement additional cost actions," Palkhiwala said on the August call. "Until we see sustained signs of improving fundamentals, our operating framework does not assume an immediate recovery."