Ed Sheeran has dug his own grave.
The "Perfect" singer confirmed to GQ in a profile published on Wednesday that he did, in fact, have a burial place built for himself on his property in England. Rumors that he had a crypt built on his estate began swirling last year.
"I wouldn't say it's a crypt," he told the publication. "It's a hole that's dug in the ground with a bit of stone over it, so whenever the day comes and I pass away, I get to go in there."
He added, "People think it's really weird and really morbid, but I've had friends die without wills, and no one knows what to do."
Sheeran explained to GQ that he has a chapel on his property and that he realized he wanted to be buried there when he saw how beautiful it was when it was being built. He added that he wanted a place where his children could go and remember him.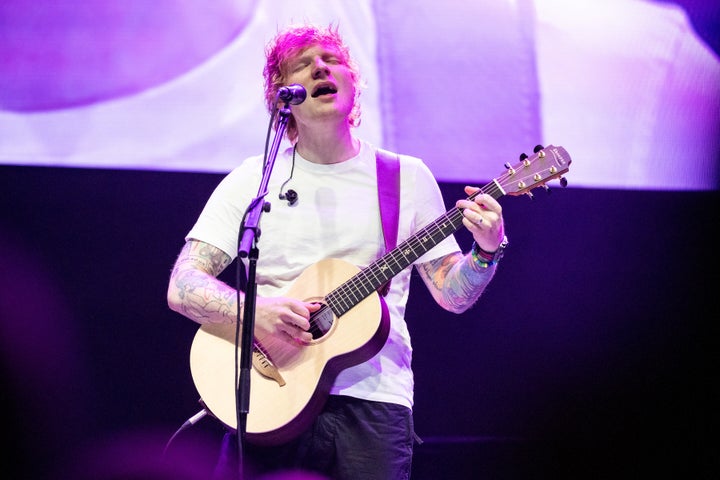 The "Thinking out Loud" singer is married to Cherry Seaborn. They share two daughters: Lyra Antarctica, 3, and Jupiter, 1.
Seaborn and Sheeran spoke about their family life and Seaborn's cancer diagnosis in their Disney+ docuseries, "Ed Sheeran: The Sum of It All," released in May.
The singer teared up as he discussed his wife's diagnosis in the four-part series.
"It was horrible," he said, according to People magazine.
"It made me massively reflect on our mortality," Seaborn said, before explaining that it changed her opinion about participating in such a documentary. "I would never agree to do anything like this but it made me think, 'Oh if I died, what's people's perception of me? What do you leave behind?'"
Sheeran had announced on social media in March that his wife had been diagnosed with a tumor during her pregnancy.
He said at the time that he had been working on his sixth studio album, "Subtract," for a decade and that he replaced his years-long work in just over a week at the beginning of 2022.
Seaborn's diagnosis happened around the same time as the death of his best friend, Jamal Edwards, he added.
"A series of events changed my life, my mental health, and ultimately the way I viewed music and art," he said.