Beyoncé's Renaissance World Tour will forever have a special place in actor Sarah Francis Jones' heart.
Jones, whose credits include the films "Hairspray" and "Honey," went into labor midway through Beyoncé's sold-out birthday concert, which took place Monday, Sept. 4, at SoFi Stadium outside Los Angeles.
Speaking to California news station KTLA, Jones said she and her partner, fellow actor Marcel Spears, weren't expecting their daughter to be born for at least another week when they attended the show.
However, as seen in a short Instagram video shared by the couple, it appears as if baby Nola just couldn't resist the magic of Beyoncé and wanted to be a part of the action herself.
"I think it was right after the mute challenge. Everybody went mute. L.A. did really well," Jones explained, referring to a now-iconic segment of Beyoncé's concert that takes place after the song "Energy" is performed. "And then I started having contractions."
At first, Jones thought she might be experiencing Braxton Hicks contractions, which are commonly referred to as false labor pains.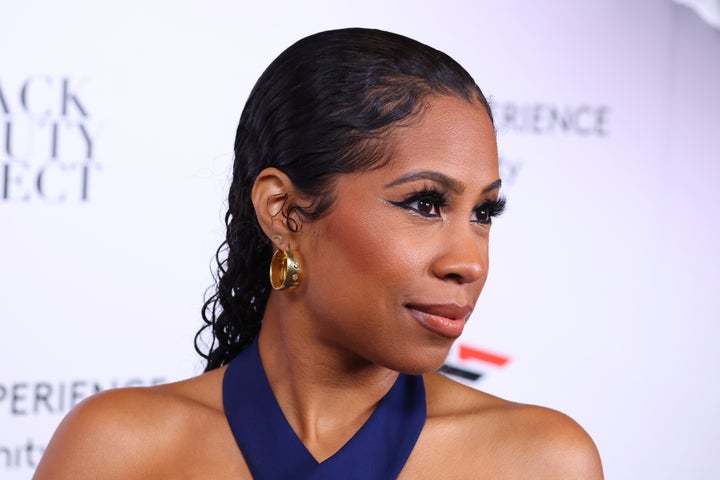 "I said, 'Something's happening,'" she recalled. "Usually I like to dance at the concert and I was like, 'OK, I need to sit down for a second.'"
Added Spears, "The biggest contractions happened during [the song] 'Virgo's Groove.'"
Once the couple exited the show, it became clear that Jones was, in fact, in labor.
"This was my first baby. So I was like, I want to make sure I'm doing everything right," Spears told ABC7 in Los Angeles. "I may or may not have sped past some red lights on accident."
Like Beyoncé, Nola is a Virgo. However, the girl was delivered in the early hours of Tuesday, Sept. 5, which means she doesn't actually share a birthday with the pop superstar.
Still, the parents are very much crazy in love with the addition, now saying Nola's birth took place under "a perfect set of circumstances."
"We're at Beyonce's birthday concert, on Labor Day," Jones told ABC7. "And then I go into labor, with my Virgo baby. I'm a Virgo. So it just made sense."