Two years after making history as the first active NFL player to publicly identify as gay, Carl Nassib has announced his retirement from professional football.
The defensive lineman, 30, opened up about the "bittersweet moment" in an emotional Instagram post Wednesday.
"Football has given me more than I ever could have imagined. I can truly hang up my helmet for the last time knowing I gave it everything I had," he wrote. "It was always my dream to play in the NFL, even as a walk-on, and I really feel like the luckiest guy on the planet."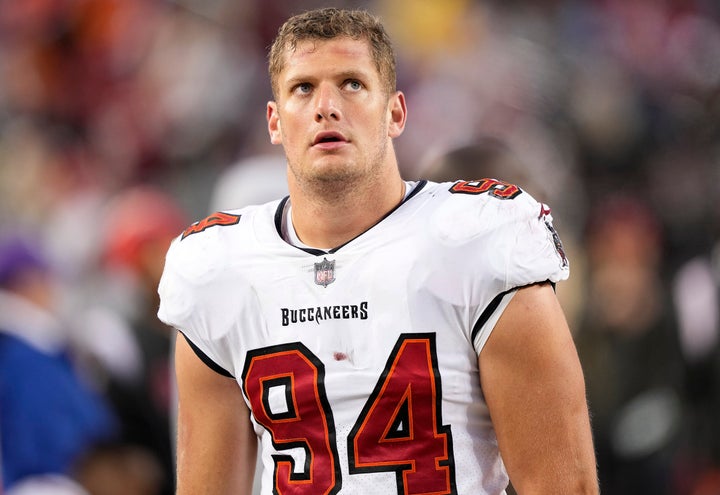 Nassib began his NFL career in 2016 as a third-round pick for the Cleveland Browns. He played two seasons each with the Browns, the Tampa Bay Buccaneers and the Las Vegas Raiders before re-signing with Tampa Bay for his seventh and final season in 2022. Since last year, he's been a free agent.
Looking ahead, Nassib said he plans to focus on his company, Rayze, a volunteer-based social media app aimed at connecting users with local nonprofits. He also intends to continue working with the NFL on "exciting philanthropic efforts" and promoting diversity and inclusion.
"To anyone who has a dream of being the best, never let anyone convince you it's impossible," he wrote on Instagram.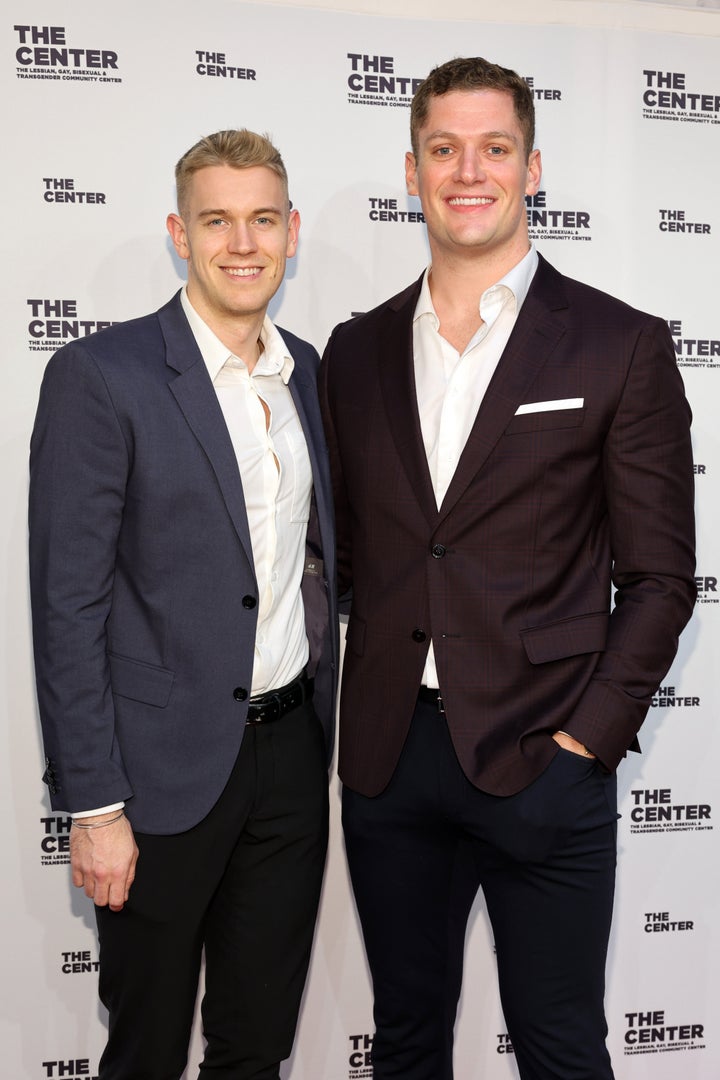 A Pennsylvania native, Nassib announced he was gay with an LGBTQ Pride month-themed Instagram post in June 2021, while he was playing with the Raiders.
"I stared at the phone for, like, an hour just looking at it, trying to hype myself up," he recalled to "Good Morning America" last year. "The last thing I said was like: 'You know what ― for the kids.' And I pressed 'post.'"
In his personal life, Nassib is in a relationship with Søren Dahl, a Danish swimmer who competed at the 2016 Summer Olympics. The pair confirmed their romance in January, and earlier this summer, Out magazine declared them "the ultimate gay power couple in sports."
You can read Nassib's full note here.