John Schneider says feeling "OK is a long way away" as he continues to process his grief over the death of his wife, Alicia Allain Schneider, earlier this year.
In an emotional interview, the "Dukes of Hazzard" actor recalled his final conversation with Alicia, who died Feb. 21 at age 53. As it turns out, his last words with her weren't entirely honest, possibly to her benefit.
"I of course told her it was OK," Schneider recalled to People this week. "'If you're tired, if you want to go see your grandma, you want to go see your grandpa, if you want to go, then it's OK. You go.' And that was all the truth."
"But then I lied, because I said, 'Don't worry about me; I'll be OK,'" he added. "That was a lie I had to tell, but she knew it. OK is a long way away."
Schneider and Alicia, a filmmaker and music producer, began dating in 2015 and were married four years later in Louisiana. In addition to their romantic partnership, the couple worked together on music and numerous films, including 2021's "Poker Run" and 2022's "Tres Leches."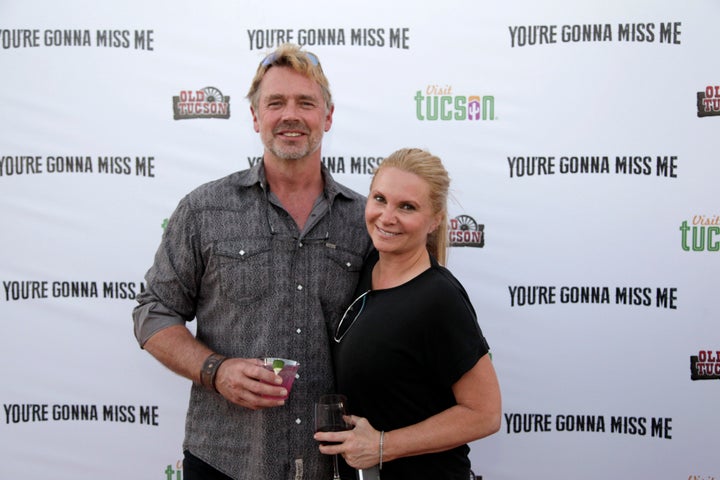 Appearing on Fox News in 2020, the pair revealed that Alicia had been diagnosed with Stage 4 breast cancer and was told she was "three years into a five-year shelf life." That same year, Alicia went into remission, but in 2021, scans showed her cancer had returned and metastasized to the bone.
Although Schneider stayed by his wife's side through her illness, he wasn't present when she drew her last breath: "I'm quite sure that she waited for me not to be there, because I think she knew I couldn't handle it."
"The last thing I said to her was, 'I love you desperately, and I've got multiple sets of very long-term plans for you.' And that's true, because eternity's a very long time, and I believe it. I'm counting on it."
Since Alicia's death, Schneider paid tribute to his wife with a tattoo of her thumbprint. He's also been at work on a new album, "We're Still Us," that's dedicated to her memory.
Still, he told People: "I have to get to the point where I look around and see where she is, not where she's not. And I'm trying to do that, but that's hard. Somehow I love her more every minute, but with that, somehow I miss her more every minute."
On Wednesday, Schneider shared a photo from the People interview on Instagram, noting: "I have not read this yet. Can't."