HP's ZBook Firefly G10 is great for editing documents and spreadsheets but not much else.
About the HP ZBook Firefly G10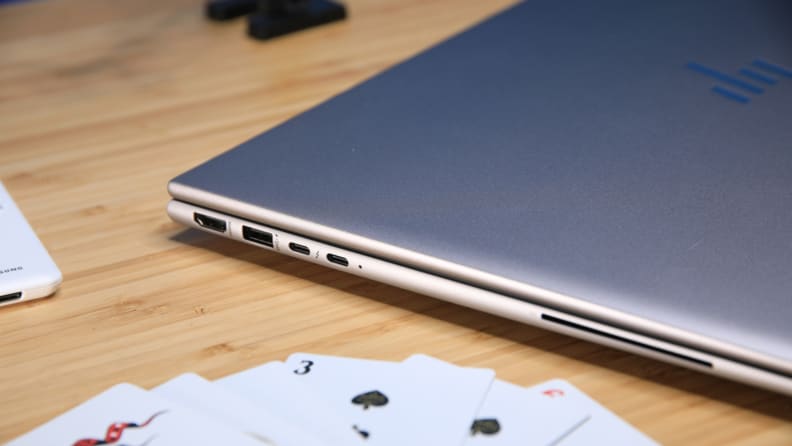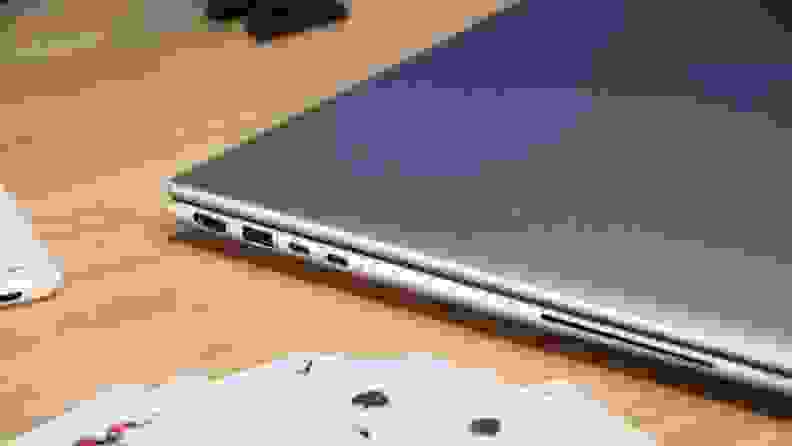 Here are the specs of the laptop we tested:
Price as configured: $4,600+
Processor: Intel Core i7-1365U, 10-core (two performance, eight efficient), 12-thread, max clock speed 5.20GHz
Graphics: Nvidia RTX A500 (discrete)
RAM: 32GB LPDDR5
Storage: 2TB NVMe PCIe SSD
Display: 16-inch, 2880 x 1800, 120Hz
Wireless connectivity: Wi-Fi 6E, Bluetooth 5.2
Ports: 2 x Thunderbolt 4 / USB4 Type-C with DisplayPort Alternate Mode and Power Delivery, 2 x USB 3.2 Type-A, 1 x HDMI 2.0b, 1 x 3.5mm combo audio jack, SC Card
Weight: 3.8 pounds
Dimensions: 14.12 x 9.87 x 0.78 inches
Warranty: 1-year limited laptop warranty
The HP ZBook Firefly G10 I reviewed was a top-end model packed to the gills with all the specs you see above, which ring up to a sky-high $4,600+.
More modest models are less expensive. An HP ZBook Firefly G10 16-inch with Intel Core i5-1335U, 16GB of RAM, and 256GB of solid state storage will set you back $1,850. Numerous configuration options are available to tweak the processor and storage to suit your needs.
What we like
Large, brilliant OLED display
The entry-level Firefly G10 has a humble 1920 x 1200 IPS display but most configurations, including the one I reviewed, have a superior 2880 x 1800 OLED panel with a 120Hz refresh. It's a beautiful, vivid, high-contrast display well-suited for work and entertainment.
Contrast is OLED's best feature. It delivers an infinite contrast ratio with an immersive sense of depth and dimensionality. Movies, games, and other entertainment show excellent detail in dark scenes. The contrast ratio is helpful in more mundane content, too, providing a sharp, defined look to dark fonts on white backgrounds (and vice versa).
Color performance is excellent, spanning 100% of sRGB, 100% of DCI-P3, and 93% of AdobeRGB. Color accuracy is suited for professional work right out of the box, which is good news for photo and video editors.
Brightness is the display's only flaw. Many modern laptops can do better than the maximum brightness of only 368 nits I measured on the Firefly G10; the Apple MacBook Pro 16 can reach 475 nits in SDR ( up to 1600 nits in HDR), and the LG Gram Pro 17 can hit 524 nits. The ZBook Firefly G10's brightness is adequate indoors, but the display will look dim if used outdoors or near a bright, sunlit window. HDR is supported, but the display's lack of brightness makes it a moot point, as a maximum brightness close to 1000 nits is required to correctly handle HDR content.
The OLED display can refresh at up to 120Hz and delivers enhanced motion clarity when compared to a 60Hz alternative. HP doesn't market the ZBook Firefly G10 as a gaming laptop, and its graphics performance isn't excellent, but the 120Hz refresh rate is a good fit for less demanding competitive titles like Counter-Strike and League of Legends.
Large, comfortable full-sized keyboard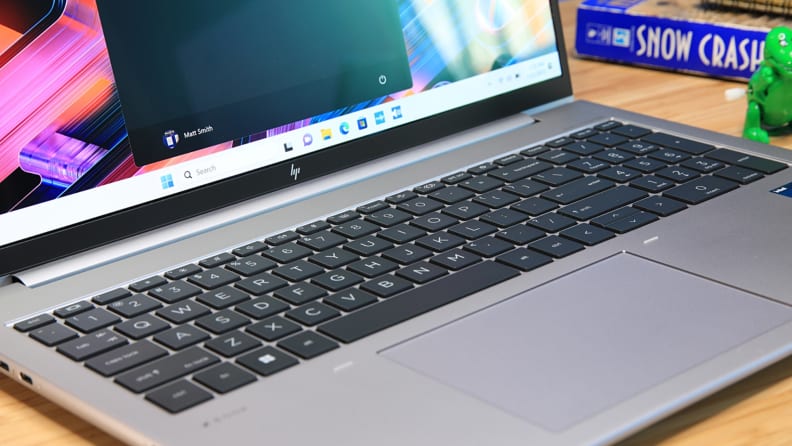 The HP ZBook Firefly G10 has a spacious keyboard layout. Individual keys are large and easy to find, which makes for an easy typing experience, and an ample palm rest improves comfort. Key feel is excellent with lengthy travel and a gentle yet distinct bottoming action. A nearly full-sized numpad is provided, as well—a major perk for anyone who frequently crunches numbers.
A white LED keyboard backlight is an optional feature, though it appears to be standard on most configurations (including the one I reviewed). It offers just two brightness settings. The brighter setting is easy to see in a lit room, while the dimmer setting is just bright enough to make keys visible in a dim room.
The touchpad measures roughly 5.0 inches wide by 3.5 inches deep. This isn't large compared to other laptops in its class, such as the Dell XPS 15 and Apple MacBook Pro 16, but provides enough room for Windows' multi-touch gestures. The touchpad's surface feels slick and responsive. I didn't trigger an unintended mouse input with my palms while typing, which I always appreciate.
Thunderbolt, USB-C, and USB-A cover connectivity
The Firefly G10 has a useful mix of modern and legacy connectivity. This includes two Thunderbolt 4 / USB4 ports on the laptop's left flank. Both ports support DisplayPort Alternate Mode and Power Delivery, which means both can be used to connect a USB-C monitor (or other display, with the appropriate adapter), and both can charge the laptop.
There are also two USB 3.2 Type-A ports, one on each side of the laptop, and an HDMI 2.0 port. This preserves connectivity with older wired keyboards, mice, and external hard drives, as well as most monitors, projectors, and televisions.
A 3.5mm combo audio jack and SC Card slot round out the connectivity. The SC Card (or smart card) is an optional security feature that's usually only relevant to large companies and other organizations that require enhanced IT security.
Wireless connectivity is strong, too, with support for the latest Wi-Fi 6E and Bluetooth 5.3 standards. This ensures the best compatibility with modern Wi-Fi routers and Bluetooth devices.
The laptop lacks a wired Internet port (Ethernet), so you'll have to rely on Wi-Fi 6E or use a USB-C to Ethernet adapter. Fortunately, the laptop's Wi-Fi performance is strong and capable of delivering download speeds equivalent to wired Gigabit Ethernet when used in the same room as a Wi-Fi 6 router. Wi-Fi 6E performance should prove even better, though I lacked a Wi-Fi 6E router to verify this.
What we don't like
Is this really workstation-caliber performance?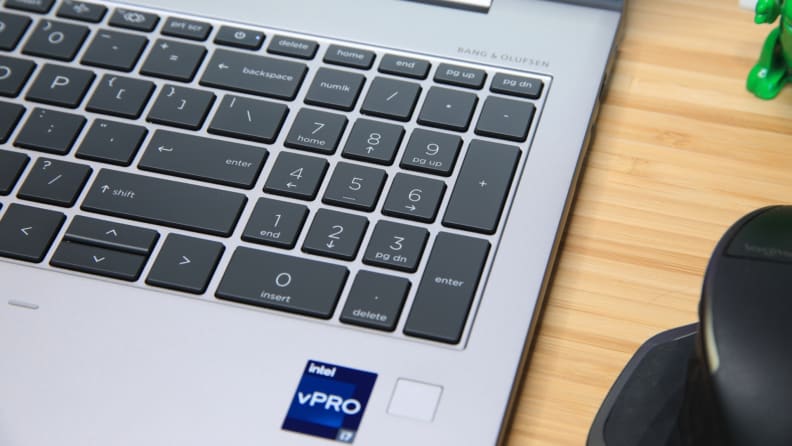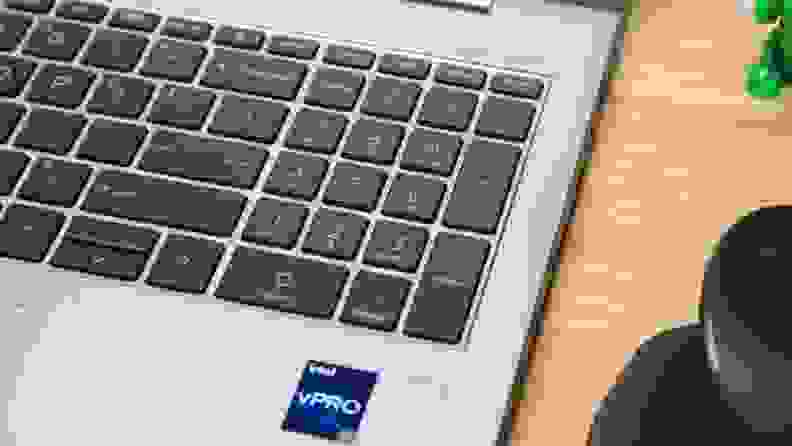 HP pitches the ZBook Firefly G10 as a "mobile workstation." The phrase is plastered across the laptop's website, marketing PDFs, and sponsored HP search results that appear when you search for the laptop on Google—that's a problem, as its performance doesn't hold up.
Let's start with the processor. The laptop I tested came with Intel's Core i7-1365U, a 10-core processor with two performance cores, eight efficient cores, and a max clock speed of 5.20GHz. Why HP even offers multiple configurations with U processors—which are designed for power efficiency, not performance—in a mobile workstation is a mystery to us.
The Firefly G10 turned in a Geekbench 6 single core score of 2287 and multicore score of 9302. That's not terrible, but it's way below what we expect from a laptop that costs over $4,000; the MacBook Pro 14 M2 Max ($3,100) hit a Geekbench 6 single-core score of 2690 and multi-core score of 14478. Dell's XPS 17 ($3,400, but under $3,000 on sale) with Intel Core i7-13700H scored 2264 and 12572, respectively. Cinebench R23 told a similar story, as you'll see in the chart below.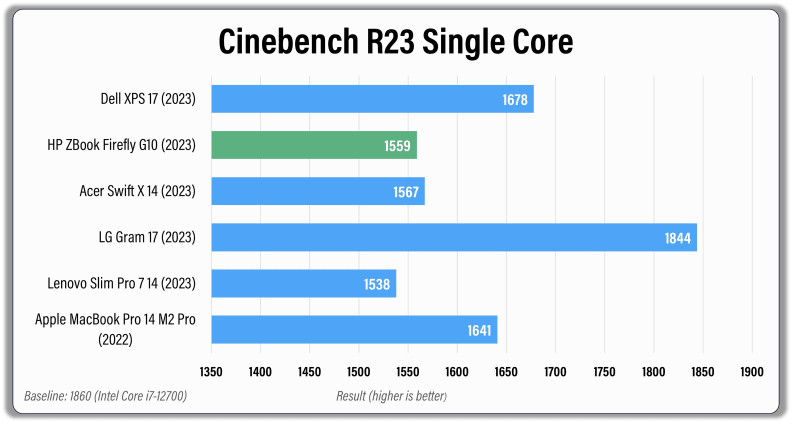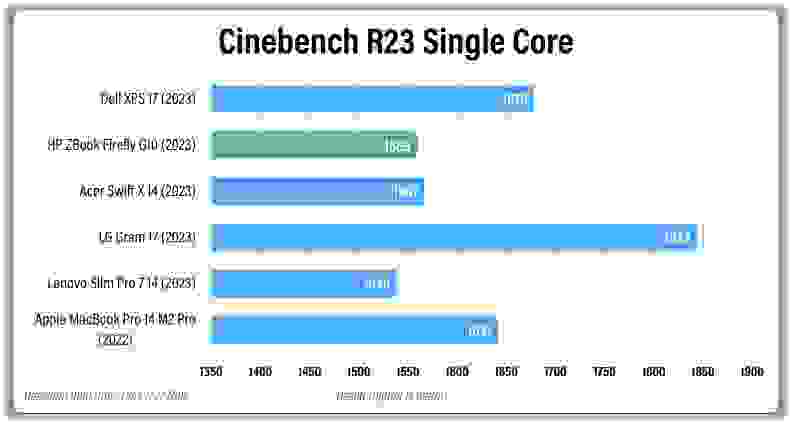 The problem is simple: Intel's Core i7-1365U is a mediocre processor. In addition to it having four times as many efficient cores as performance cores, it's also restrained by a maximum power draw of 64 watts. The Intel Core i7-13700H (available in both the Dell XPS 15 and 17), has 14 cores, six of which are performance cores, and a maximum power draw of 115 watts. Less power draw means lower performance, so the Core i7-1365U is out of its league.
HP pairs the Intel processor with an optional Nvidia RTX A500 discrete graphics card, but it also fails to meet expectations. The RTX A500 is based on Nvidia's Ampere architecture, not the new Ada Lovelace architecture found in Nvidia's latest and greatest RTX 40-series. The RTX A500's specifications are modest, too, with just 4GB of GDDR6 memory and a 64-bit memory bus. These place the A500 beneath the Nvidia RTX 3050, which has the same 4GB GDDR6 memory but a wider 128-bit memory bus.
If that all sounds a bit technical, here's the takeaway: it's not great, Bob.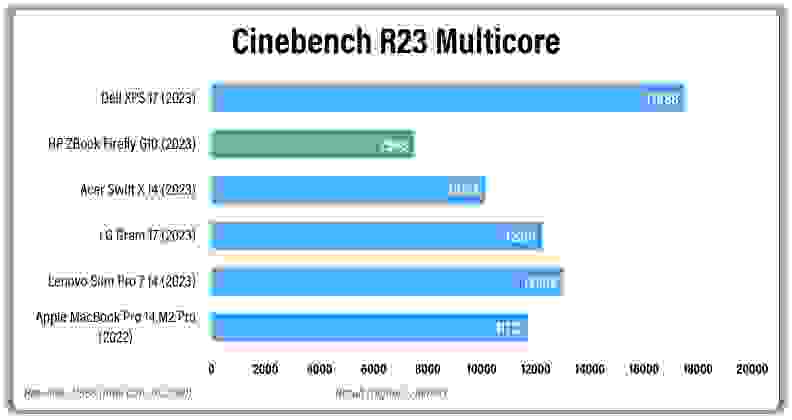 Keep that in mind if you plan on gaming with your next mobile workstation, too. Shadow of the Tomb Raider averaged a measly 33 frames per second (fps) at 1080p resolution and Highest detail. That's playable, at least, but well behind the Dell XPS 17 with an RTX 4070, which hit 118 fps.
At least the Firefly G10's storage performance holds up. The 2TB PCIe 4 SSD achieved a read speed of 6963MB/s and a write speed of 5497MB/s. These aren't the best speeds we've ever recorded, but they're near the top of the pack.
Small battery, mediocre battery life
HP's ZBook Firefly G10 isn't a small laptop, so it's a surprise to see HP stick with a tiny 51-watt-hour battery. That's equivalent to the battery found in Dell's smaller, lighter XPS 13, and considerably smaller than batteries in laptops of similar size. The Dell XPS 15 has an 86-watt-hour battery, and Apple's MacBook Pro 16 has a massive 100-watt-hour unit.
HP's small battery leads to short battery life.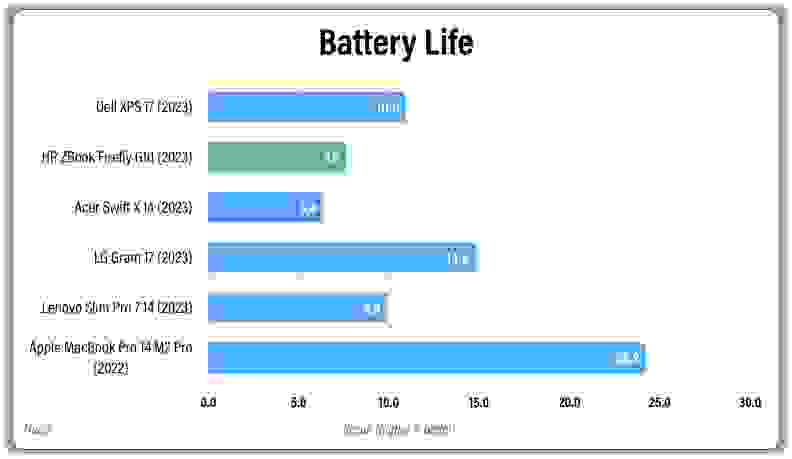 It's a shame, too, because the Firefly G10 is a thin, light laptop for its size. It measures just 0.78 inches thick, weighs 3.8 pounds, and ships with a small 65-watt power brick that's easy to pack. It's lighter than the Dell XPS 15, Apple MacBook Pro 16, and most other alternatives aside from LG's featherweight Gram 17, which weighs just 3.2 pounds.
Professional design at a professional price
This laptop might not offer the performance you'd expect from a workstation laptop, but it certainly looks the part. Those with a critical eye will appreciate the ZBook Firefly G10's details; the metal exterior sparkles under direct light and feels slightly grippy in hand. The matte charcoal-black keys contrast beautifully with the silver metal interior.
Its construction holds up to close scrutiny, too. The metal display hinge that spans most of the laptop's width operates with a smooth, reliable action. The metal panels allow minimal flex when the display is opened and closed, and the same is true of the keyboard, which doesn't warp under the pressure of heavy-handed typing. The edges of the laptops are ever-so-slightly rounded, which makes the laptop more pleasant to handle, too.
But there's a big problem: HP really makes you pay for what you get. The Firefly G10's entry price of $1,850 doesn't seem ludicrously expensive at a glance, but it nets you a humble Core i5 processor (a U-series chip, no less) alongside 8GB of memory, 256GB of solid state storage, and a 1920 x 1200 IPS display. HP's high pricing remains an issue across its configurations, and the model I tested rang up at $4,642.
You're better off configuring the Firefly G10 with an Intel Core i5-1340P. It gets identical or better performance than my review unit's Core i7-1365U (except with integrated graphics; the Core i5 has fewer iGPU cores) and it bumps up the base price by only $45 instead of $749; you have to configure this laptop with Windows 11 Pro to even have the Core i7 as an available processor option.
Yet the problem with going that route is HP doesn't offer a configuration with a Core i5-1340P and an RTX A500. So you're stuck spending more money than you need to. If you have thousands of dollars to throw around, just get yourself the newest, most expensive Razer Blade 16 with a dual-mode mini-LED display and an RTX 4090 for $4,300 and you'll still save money.
Should you buy the HP ZBook Firefly G10?
No, it's nice but far too slow for its price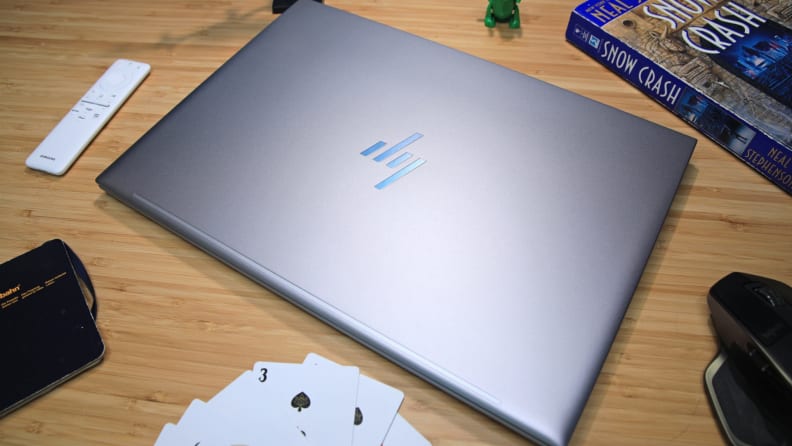 The HP ZBook Firefly G10 is a good, perhaps even great, laptop. It's attractive, well-built, and enjoyable to use. It has a large, tactile keyboard, a beautiful OLED display, and plenty of connectivity. It's not even slow; performance isn't a highlight, to be sure, but the laptop handles basic productivity without issue.
But none of this matters for one simple reason: it's far too expensive. Starting at $1,850, and with some configurations that exceed $5,000, the ZBook Firefly G10 goes head-to-head with the Dell XPS 15 and XPS 17, the Apple MacBook Pro 14 and Pro 16, the Razer Blade 16, and the ThinkPad P1, among other top-tier laptops. The ZBook can't keep up, even with its strengths.
It's not a bad laptop but—absent a huge sale or other discount—you should skip it.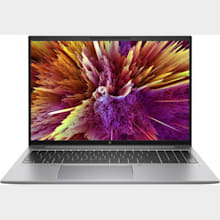 HP ZBook Firefly G10
A slick, productive and mobility-friendly laptop.
Buy at Amazon
Meet the tester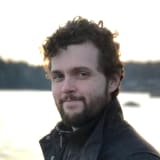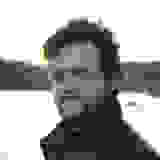 Matthew S. Smith
Contributor
Matthew S. Smith is a veteran tech journalist and general-purpose PC hardware nerd. Formerly the Lead Editor of Reviews at Digital Trends, he has over a decade of experience covering PC hardware. Matt often flies the virtual skies in Microsoft Flight Simulator and is on a quest to grow the perfect heirloom tomato.
See all of Matthew S. Smith's reviews
Checking our work.
Our team is here for one purpose: to help you buy the best stuff and love what you own. Our writers, editors, and lab technicians obsess over the products we cover to make sure you're confident and satisfied. Have a different opinion about something we recommend? Email us and we'll compare notes.
Shoot us an email