Priscilla Presley is looking back on her last joint appearance with her daughter, Lisa Marie Presley, who died in January.
As she gears up for the fall release of the forthcoming biopic "Priscilla," the former wife of rock 'n' roll legend Elvis Presley gave an emotional interview to The Hollywood Reporter. In it, she said she felt something was amiss with her daughter when the pair attended a Los Angeles party honoring actor Austin Butler, who'd won a Golden Globe that night for his performance in the film "Elvis."
"I did know there was something not right," she said. "We had just gotten there, you go down all these stairs. I tripped a little bit because I had these high heels on, and she started laughing so hard. I started laughing. We hadn't even had a drink yet. She goes, 'Oh my God, Mom, you can't even have a drink.' … It was fun, a fun memory."
She went on to note: "Then we sat down and ordered drinks, and she says, 'Mom, my stomach hurts really bad.' We immediately got up and left."
Just two days after the Golden Globes, Lisa Marie Presley's ex-husband, actor-musician Danny Keough, called Priscilla Presley to tell her that her daughter was in the hospital.
"I got right in the car, but she was already gone," she said. "I still can't believe it. I don't wish this on any mother."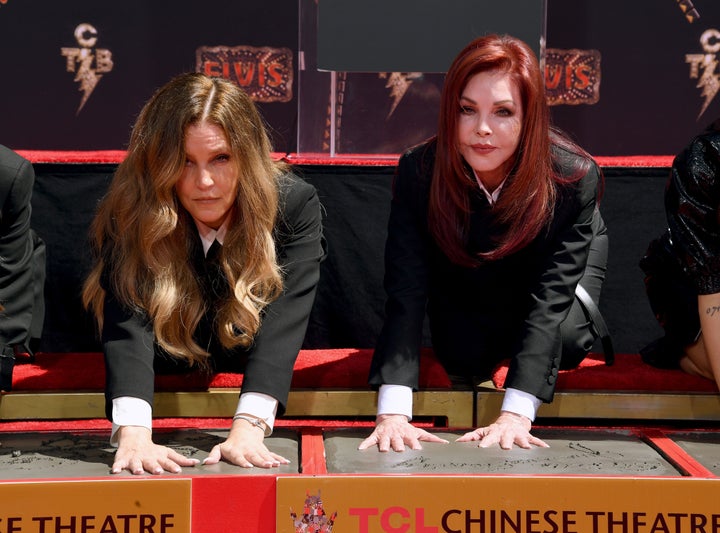 In June, the Los Angeles County Coroner confirmed that Lisa Marie Presley had died of a small bowel obstruction, a complication she developed after undergoing weight-loss surgery years earlier. She was 54.
Elsewhere in the interview, Priscilla Presley cleared up any lingering questions about her relationship with her granddaughter, "Daisy Jones & The Six" actor Riley Keough.
Earlier this year, the two women were briefly ensnared in a high-profile legal dispute over Lisa Marie Presley's estate. By June, Keough settled the case by reportedly agreeing to pay her grandmother a lump sum of $1 million.
Priscilla Presley told The Hollywood Reporter that she and Keough "were never not on good terms," echoing sentiments her granddaughter expressed in a separate interview with Vanity Fair earlier this month.
"This is private and this is not something to fool around with and say that we're not agreeing," she said. "In fact, I'm having dinner with [Riley] tonight. We understand what needs to be done. I'm there for her. She knows that. She wants me there for her to help her."