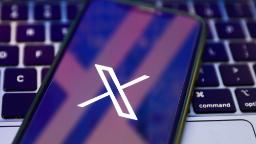 New York
CNN
 — 

At least two brands have said they will suspend advertising on X, the platform formerly known as Twitter, after their ads and those of other companies were run on an account promoting fascism. The issue came less than a week after X CEO Linda Yaccarino publicly affirmed the company's commitment to brand safety for advertisers.
The nonprofit news watchdog Media Matters for America documented in a report published Wednesday that ads for a host of mainstream brands have been run on the account, which has shared content celebrating Hitler and the Nazi Party.
Ads for brands including Adobe, Gilead Sciences, the University of Maryland's football team, New York University Langone Hospital and NCTA-The Internet and Television Association were run alongside tweets from the account that had garnered hundreds of thousands of views, CNN observed.
Spokespeople for NCTA and pharmaceutical company Gilead said that they immediately paused their ad spending on X after CNN flagged their ads on the pro-Nazi account.
"We take the responsible placement of NCTA ads very seriously and are concerned that our post about the future of broadband technology appeared next to this highly disturbing content," NCTA spokesperson Brian Dietz said in a statement, adding that the organization had opted into X's brand safety measures including keyword restrictions and limiting its ad placement to the "home feed of target audiences."
"Brand safety will remain an utmost priority for NCTA, which means suspending advertising on Twitter/X for the foreseeable future and heavily limiting NCTA's organic presence on the platform," Dietz said.
A spokesperson for Gilead said the company will pause its ad spending while X investigates the issue.
Jason Yellin, University of Maryland's associate athletic director, expressed concern about the placement of the football team's post on the account and said Maryland Football has not spent money on advertising on X since 2021, meaning X may have promoted the post despite it not being a paid ad.
A spokesperson for NYU Langone said in a statement that the hospital was "completely surprised by this and are extremely concerned with any appearance of our advertising and brand next to obviously objectionable content that promotes hatred," adding that it expects its advertising partners to "act responsibly."
Hours after the Media Matters report was published Wednesday morning and CNN observed additional brands' ads running on the account, the account appeared to be suspended.
X on Wednesday ran an investigation of the profile and found ad impressions on the page were minimal, according to the company.
Adobe did not immediately respond to requests for comment from CNN.
The issue comes as X has been trying to lure advertisers back to the platform after many left in the wake of Elon Musk's takeover of the company last fall over concerns about content moderation, mass layoffs and general uncertainty over the platform's direction. Musk said last month that the company still had negative cash flow because of a nearly 50% drop in its core advertising revenue.
Yaccarino — who joined the company in June, just ahead of a major rebrand from Twitter to X — told CNBC in her first public interview as chief executive last week that many of the platform's advertisers have returned and that the company is "close to break-even." She touted the company's "freedom of speech, not freedom of reach" policy, which aims to limit the reach of so-called lawful but awful content on the platform and to protect brands from having their ads appear alongside such content.
X last week said it had rolled out additional brand safety controls for advertisers, including the ability to avoid having their ads show next to "targeted hate speech, sexual content, gratuitous gore, excessive profanity, obscenity, spam, drugs." In addition to human content moderation reviewers that monitor for content that violates the platform's rules, X says it has automated software that determines where and how ads are placed on the platform.
"Your ads will only air next to content that is appropriate for you," Yaccarino said during last week's interview.
But Wednesday's report suggests that the company still has work to do if it wants to avoid monetizing, and placing ads alongside, objectionable content. "Media Matters and other observers have documented how X has remained a dangerous cesspool of content, especially for advertisers," Wednesday's report states. Media Matters says it has also documented instances of brands' ads being placed next to content from Holocaust denial and white nationalist accounts.
No brands had specifically targeted the pro-Nazi account identified in Wednesday's report for their advertisements, according to X.
While she did not publicly comment on the ads appearing alongside pro-Nazi content, Yaccarino did post on X Wednesday that, "Sensitivity Settings is live globally in the X Ads Manager — making it even simpler for all advertisers to find the right balance between reach and suitability."
X says it is looking into expanding its brand safety controls to apply at the profile level.