Kelly Osbourne got pretty blunt about the very sad reason you can't find any photos of her pregnant.
Osbourne — who became famous as a teenager thanks to her family's popular MTV reality show, "The Osbournes," which aired from 2002 to 2005 — gave birth to her first child earlier this year. The boy is named Sidney, after his father, Slipknot musician Sid Wilson.
After announcing that she was expecting in May 2022, Osbourne kept her pregnancy off social media, and she rarely posts about Sidney.
Yet, after posting new photos of herself on Instagram on Tuesday, a commenter noted that they "never saw a pregnant picture" of her before asking if she hired a surrogate to carry her child.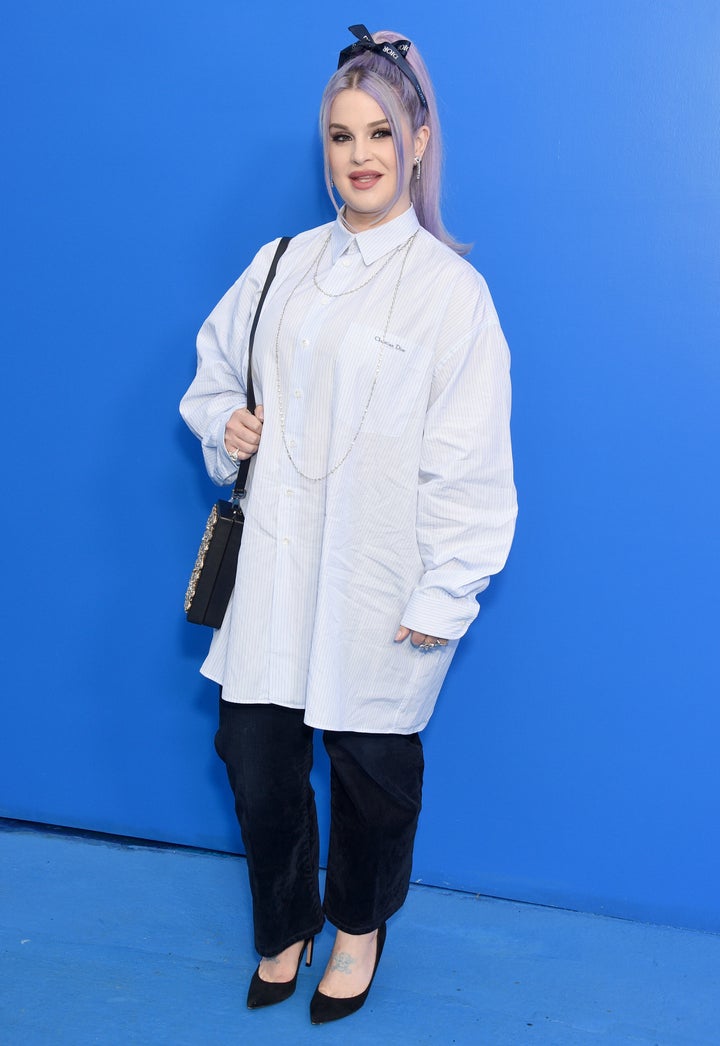 Although Osbourne did not have to respond to such an intrusive question, the TV personality decided to reveal her heartbreaking reason for not sharing any photos.
"There are no pictures of me pregnant because I hid for 9 months because I did not want to get fat shamed," Osbourne wrote back.
The daughter of Black Sabbath icon Ozzy Osbourne and TV personality Sharon Osbourne has spoken out before about being body-shamed for most of her life.
In 2021, she called out the National Enquirer on her Instagram Stories for reaching out to her for comment about her body. According to the "Today" show website,, Osbourne posted a screenshot of an email sent to her from the tabloid. The email says that the National Enquirer "is preparing to publish a story which reports Kelly Osbourne has put on a tremendous amount of weight after slimming down significantly earlier this year."
Osborne captioned the screenshot with: "This is what I deal with on a daily basis."
Although there is nothing wrong with being fat, it is hard for someone who has endured this kind of criticism.
"Our culture is intensely fatphobic and very invested in their prejudice against those in fat bodies," Jessica Sprengle, a licensed therapist specializing in treating eating disorders, told HuffPost in 2021. "Negative characteristics are often incorrectly attributed to people in fat bodies ― slovenliness, uncleanliness, low intelligence ― due exclusively to their size versus based in any real, true evidence."
So, in short, just let Osbourne be — regardless of her size.
If you're struggling with an eating disorder, call the National Eating Disorder Association hotline at 1-800-931-2237.