The internet has been praising Keke Palmer as "body goals" since giving birth to her son earlier this year, but the actor is making it clear that she doesn't want her fans comparing themselves to her.
Speaking on her podcast, "Baby, This Is Keke Palmer," in an episode released Tuesday, Palmer said, "It is my job [to stay fit]. Let's not get crazy ― I don't want people thinking that I am setting unrealistic standards."
"I can afford a trainer, meal prep and a lot of things," she stressed in her conversation with her guest star, celebrity trainer Corey Calliet.
The "Nope" actor, 29, said her healthy lifestyle is "expensive" but declared that it's a necessity for her career, which she says requires her to "look good."
"It is expensive, but I am investing in my career because it is my career to look good. Not even is it my career to look good, it is my career choice to have the kind of career that I want to have," the mom of one added of staying fit.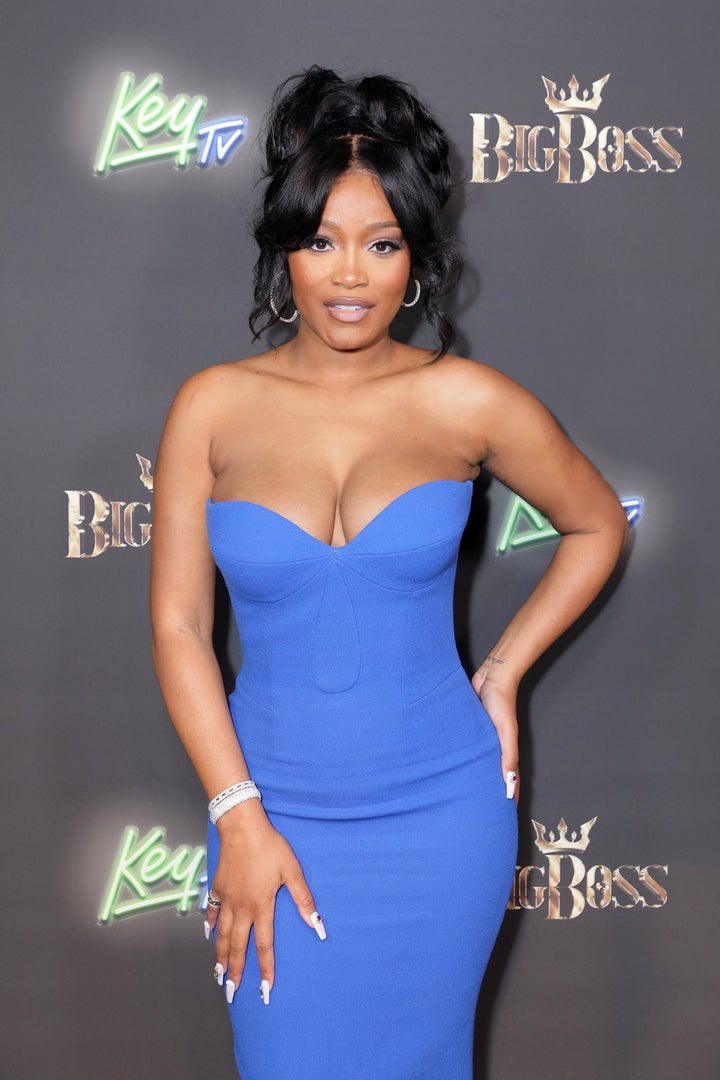 Palmer, who gave birth to son Leodis Andrellton Jackson with boyfriend Darius Jackson in February, shared that keeping up with her fitness regime is her "personal choice" and that people who aren't celebrities shouldn't feel pressured to compare their bodies to hers.
"I never want to put it on anybody. I always want to make it clear that when I am talking about fitness, health and wellness is that your journey is your journey. You figure it out the way you can. And when you look at these celebrities and people in the industry, know that it is their job," the Disney alum explained.
Palmer's message comes a month after her beau tried to publicly accuse her on social media of trying to "showcase [her] booty cheeks to please others" after she sported a sheer dress at an Usher concert.
Back in May, Calliet dished to E! News about Palmer's fitness regime, which he says includes lots of functional training, core work and cardio.
Just one month earlier, the "Light Year" actor got candid about unrealistic societal expectations placed on mothers to "bounce back" after giving birth.
"I was just talking about the whole 'bounce back' body thing, especially as it pertains to seeing celebrities or people in the industry. There's always this thing of, 'Damn, how'd they do it?'" she told People at the time. "For me, the main thing I would say to any new mom is do what you can when you can."
"Whatever it is that makes you feel good, if it's important to you, then hell yeah," Palmer added. "Get you whatever diet you want to do or whatever workout regimen that works for you. And if that's not what you're worried about, then don't worry about it."