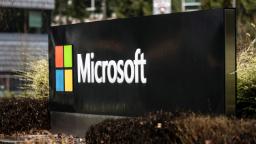 CNN
 — 

A federal judge will not block Microsoft
(MSFT) from closing its $69 billion deal to acquire video game giant Activision Blizzard, a defeat for US regulators who had asked for a temporary injunction while legal challenges to the merger unfold.
The decision not to grant the injunction by the US District Court for the Northern District of California clears the way for Microsoft to consummate a deal that will make it the third largest video game publisher in the world, with control over popular franchises such as "Call of Duty," "World of Warcraft" and "Diablo."
The US government "has not shown it is likely to succeed on its assertion the combined firm will probably pull Call of Duty from Sony PlayStation, or that its ownership of Activision content will substantially lessen competition in the video game library subscription and cloud gaming markets," District Judge Jacqueline Scott Corley wrote in the 53-page partially redacted opinion.
Microsoft could potentially finalize the deal with Activision in a matter of days, ahead of a July 18 contractual deadline, or the parties could mutually seek to extend that timeframe.
US antitrust officials at the Federal Trade Commission had argued that an injunction temporarily blocking the deal was necessary because allowing the merger to close amid ongoing litigation would have caused immediate harm to video gamers and other consumers.
The FTC had challenged the acquisition, first in its in-house administrative court and then in US federal court, alleging that the combination would hurt video gamers by giving Microsoft control over a number of hugely popular franchises.
Regulators feared that Microsoft may withhold those titles from rivals such as Sony's PlayStation or from nascent cloud-based streaming platforms, and had asked Corley for an injunction preventing the deal from closing until the agency's in-house court had reached a decision on the deal.
During a five-day hearing last month in federal court, Microsoft executives including CEO Satya Nadella testified that properties such as "Call of Duty" would not be restricted from competitors following the deal's close. As a response to regulator scrutiny, Microsoft has also signed various multi-year licensing agreements with companies including Nvidia
(NVDA) and Nintendo, to ensure the availability of content for their platforms if the merger is approved.
The stakes of the court fight were high: By its own admission, Microsoft had said in filings that a victory for the FTC at this stage "will effectively block the transaction" entirely, because of the expected time and expense associated with the FTC's in-house merger challenge.
Tuesday's ruling, however, gave Microsoft the benefit of the doubt because the FTC failed to prove the combined company would have the incentive to keep "Call of Duty" exclusive to Microsoft-owned platforms such as Xbox. Corley outlined eight factors that bolstered Microsoft's defense, including that Microsoft stands to make more money by making "Call of Duty" available on as many platforms as possible.
"The FTC has not identified a single document which contradicts Microsoft's publicly-stated commitment to make Call of Duty available on PlayStation (and Nintendo Switch)," the opinion said, despite agency lawyers' access to nearly one million company documents and 30 depositions.
Corley added that the licensing agreements Microsoft has signed showed that public scrutiny of the deal "has paid off," further reducing the need for court intervention.
"We're grateful to the Court in San Francisco for this quick and thorough decision and hope other jurisdictions will continue working towards a timely resolution," Brad Smith, vice chair and president at Microsoft, said in a statement Tuesday. "As we've demonstrated consistently throughout this process, we are committed to working creatively and collaboratively to address regulatory concerns."
In a separate statement, Activision Blizzard CEO Bobby Kotick said the merger "will enable competition rather than allow entrenched market leaders to continue to dominate our rapidly growing industry."
Microsoft's victory in federal court could potentially lead the FTC to drop its in-house merger challenge and abandon its opposition to the Microsoft deal overall. In a similar situation in February, the FTC dropped its in-house case against Meta's proposed acquisition of Within Unlimited, a virtual reality startup, after a different judge in the same court also declined to grant a preliminary injunction.
"We are disappointed in this outcome given the clear threat this merger poses to open competition in cloud gaming, subscription services, and consoles," Douglas Farrar, a spokesperson for the FTC, said in a statement on Tuesday. "In the coming days we'll be announcing our next step to continue our fight to preserve competition and protect consumers."
The FTC could potentially escalate the case and ask the US Court of Appeals for the Ninth Circuit for a stay of Corley's order pending an appeal.