And just like that, Sarah Jessica Parker explained staying dressed in "Sex and the City."
The Golden Globe winner famously requested a non-negotiable nudity contract before signing on to portray Carrie Bradshaw — and became the only one of her four leading co-stars not to bear it all. On Thursday, the actor gave Howard Stern her reasons.
"I think I was just shy," said Parker in the interview. "I think I just never felt comfortable exposing myself that way. I never had any judgments about anybody else doing it. It wasn't like a morality thing. If somebody else felt comfortable doing it, I was admiring of them."
She continued, "But I just never felt comfortable being nude."
Parker recounted first being pitched the series by its creator Darren Star who purportedly told her he wrote the part specifically for her. Despite finding the pilot script "really interesting and really exciting," Parker told him she feared nudity would play a huge part.
"I suspected that if it wasn't in the pilot, it would be part of the series … [and] … be talked about," Parker told Stern. "He said, 'Don't do it then, I don't care. Don't do nudity. We'll have other actors. If they feel comfortable doing it, they'll do it, but you do not have to.'"
Parker's female co-stars were certainly amenable, as Kim Cattrall, Cynthia Nixon and Kristin Davis all went nude at different points throughout the series. Parker was adamant she wasn't worried about being placed in "a different category of actress" — and was "just shy."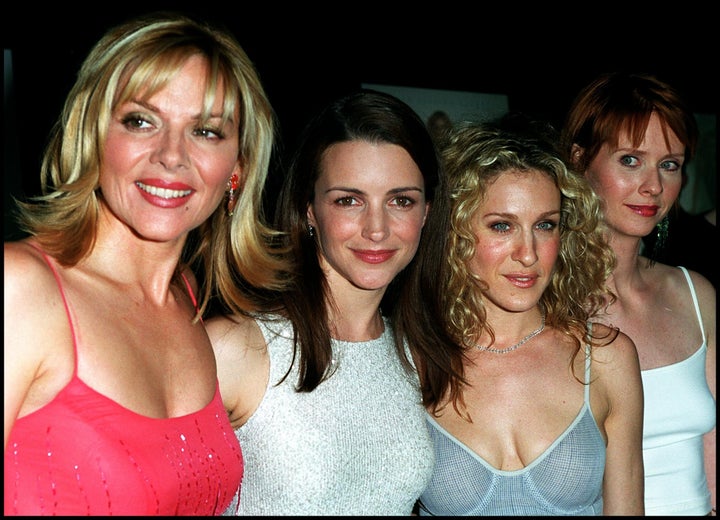 Parker previously dismissed the online chorus calling for her to go naked at the time by claiming: "You don't want to see me topless. You really don't." She also defended the then-salacious HBO production by stating "never once" was there "any pressure" to reconsider.
The actor had similar concerns about the show's language, however, and was reminded Thursday about telling Star she didn't want to say "fuck" or "bitch." Parker was certainly aware that HBO freely allowed for such obscenities — which was precisely her point.
"It meant we had to be disciplined, and we shouldn't just use language because we could," she told Stern. "Carrie Bradshaw is a writer. She's really, really thoughtful about what she says, how she says it, when she says it, who she's saying it to … We can be smart about it."
"Sex and the City" was certainly received as smart by critics and fans alike when it premiered in 1998. The show has since spawned two feature films that grossed a combined total of more than $700 million worldwide — and a spinoff currently airing on Max.