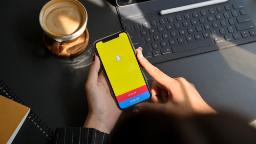 New York
CNN
 — 

Snap said Thursday that it has garnered more than 4 million paying customers for its subscription service Snapchat+.
The news comes on the one-year anniversary of Snap launching the service on its flagship platform, Snapchat, and shows how it is finding some early success in getting users to shell out cash for access to premium features. The service costs $3.99 a month.
The tally of paying subscribers disclosed by Snap on Thursday still represents a small fraction of the 750 million monthly active users that the platform boasted about hitting at its Investor Day event earlier this year.
Snapchat+ offers access to "exclusive, experimental and pre-release features," according to a blog post from Snap Thursday. As of Thursday, subscribers have access to more than 20 features, "including custom app themes, unique app icons, and the ability to pin your #1 BFF," the company added.
The announcement comes as a handful of other social media platforms are similarly trying to find new ways to get users to pay for services.
Under the new ownership of Elon Musk, Twitter unveiled an $8-per-month subscription service that offered users the once-coveted blue check mark on the platform, as well as additional features such as seeing fewer ads and having their tweets prioritized in replies, mentions and search. The service, dubbed Twitter Blue, had an estimated 550,000 paying subscribers as of late April. Meta, the parent company of Facebook and Instagram, similarly began rolling out a paid service for users called Meta Verified earlier this year with a price tag of $11.99 per month.
After taking a battering last year, shares of Snap have climbed roughly 30% in 2023. Still, the stock is down about 86% from its all-time high in late 2021.