Richard Allen, the man charged with abducting and killing two young girls in Delphi, Indiana, in 2017, admitted to the crimes "no less than 5 times" in calls he made to his wife and mother while in prison awaiting trial, the district attorney said.
In documents publicly released for the first time Wednesday, authorities say that Allen admitted to killing 14-year-old Liberty "Libby" German and 13-year-old Abigail "Abby" Williams on Feb. 13, 2017. Their bodies were found the next day in a wooded area about half a mile from the trail where the girls were last seen. Police said an unspent bullet found near Libby's body had been cycled through a Sig Sauer handgun they recovered from Allen's home when executing a search warrant.
Allen's attorneys had acknowledged he made "incriminating" statements while in custody at a June 16 hearing but described them as unreliable because of mental health issues he has developed while incarcerated. He has pleaded not guilty, and a trial is scheduled for January 2024.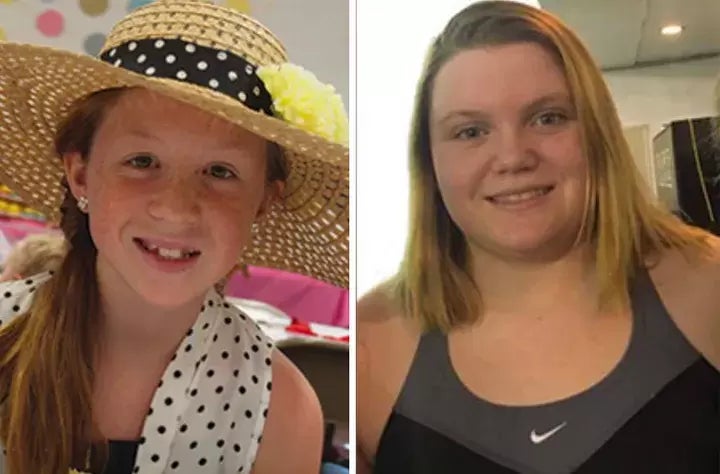 The documents released Wednesday provided the first context around authorities' claim that Allen has confessed in a case that has made national headlines. With no suspect named for five years and few details officially released — including how the girls died — the killings became a true crime mystery, intense public interest led a judge to seal the documents, and an effort by a true crime podcast ultimately resulted in their unsealing.
Also revealed for the first time on Wednesday was that the girls' wounds were caused by "a sharp object," according to a search warrant affidavit, specified as a knife in a June 13 motion. The detective who filed the search warrant also said that "articles of clothing from the girls were missing from the scene, including a pair of underwear and a sock" — another finding not previously known to the public.
Theories about the case had swirled for years after police widely shared video Libby had recorded of a man police believed to be the killer approaching the girls on a now-infamous bridge and telling them, "Guys, down the hill." Libby had also shared two photos on Snapchat of the girls just before they disappeared. Police said in a probable cause affidavit that one of the girls could be heard in the video saying "gun" as the man approached and that the video ended as they started going down the hill. The following day, the girls' bodies were discovered in a wooded area approximately half a mile downhill from the bridge.
It wasn't until 2022 that investigators discovered a record of an interview between Allen and a conservation officer, in which he allegedly admitted being on the trail that day during the time period the girls disappeared. According to the interview, the clothes he said he was wearing that day were consistent with those worn by a man seen on the bridge, in both Libby's video and by other witnesses. Another witness had seen a "muddy and bloody man" at 4 p.m. walking away from where the girls' bodies were later found and toward where Allen allegedly said he parked his car.
Police executed the search warrant on Oct. 13, 2022, and interviewed Allen and his wife that day. Authorities announced Allen's arrest on Oct. 31.
In the seven months since his arrest, Allen has lost considerable weight and appeared thin in his most recent court hearings. His defense has requested that he be transferred from Westville Correctional Facility, the state prison where he is currently in its maximum security unit, to another jail near Carroll County, where he will be closer to his defense lawyers, and conditions are more typical for a person awaiting trial.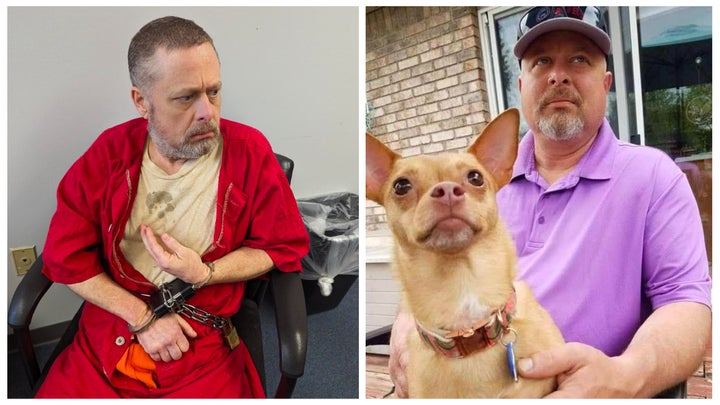 In an April motion requesting that Allen be moved to a new jail, his defense included a picture of Allen taken before his arrest and one recently in prison to show that his physical and mental health was "deteriorating rapidly," likening his conditions to being a "prisoner of war." Allen was originally held in the Carroll County jail, but a judge granted the sheriff's request that he be transferred to another facility because he did not have the resources necessary to guarantee Allen and the jail staff's safety, given the high-profile nature of his case.
The trove of documents was made available Wednesday in response to a brief filed by Kevin Greenlee, an attorney and co-creator with Áine Cain of the "Murder Sheet" podcast. "Getting these documents is significant in this case because everything has been handled with such secrecy for so long," Cain told HuffPost.
When asked what they expected to learn from the documents, Greenlee told HuffPost, "We imagined the documents would be mostly procedural — but as an attorney, I know that there can be bombshells hiding in even the most routine filings."